Eine Legende voller Leidenschaft und Abenteuer: Rob Roy erzählt die wahre Geschichte des schottischen Helden Robert Roy MacGregor. In die atemberaubende Schönheit Schottlands im 18. Jahrhundert mischt sich die bittere Wirklichkeit des Clan-Lebens. Rob Roy und seine Frau Mary müssen gegen Verrat und Grausamkeit um ihre Ehre kämpfen. Um seinen Clan versorgen zu können, leiht MacGregor Geld vom Marquis of Montrose und wird so in einen hinterhältigen Plan von Montroses Häscher Cunningham verstrickt. Im Kampf gegen diesen ruchlosen und korrupten Feind hat MacGregor nur seine Stärke und seinen Mut, um das zu bewahren, woran er glaubt.
Glencoe: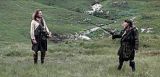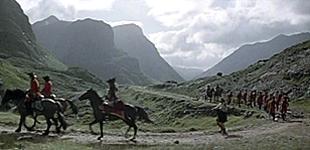 Die Szene ziemlich zu Beginn des Filmes in der RobRoy und die Bande der Viehdiebe aufeinandertreffen, wurde in Glencoe aufgenommen. Gleiches gilt für jene, in der Rob Roy später mit zusammengebundenen Händen und an ein Seil gebunden, hinter einem Pferd herlaufen muss. Hier sind im Hintergrund die "Three Sisters of Glencoe" zu erkennen.

Region: Highlands.

Glen Tarbert: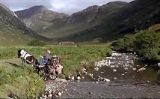 Das Cottage in das Robert und Mary am Ende des Films umsiedeln wollen und das nur aus der Ferne zu sehen ist, wurde ganz in der Nähe des Glen Tarbert aufgebaut.

Region: Highlands
Castle Tioram: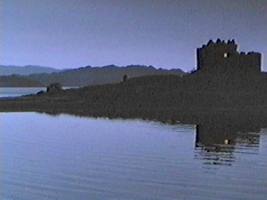 Castle Tioram wird in einer Szene, die bei Dämmerung abgedreht wurde, als die Burg des Duke of Argyll ausgegeben.

Region: Lochaber.

Morar: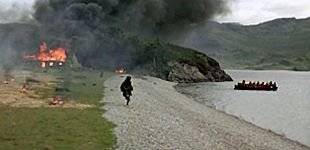 Eine der ergreifendsten Szenen des Films, nämlich die in der Mary vergewaltigt und das Haus der MacGregors in Brand gesteckt wird, wurde in Morar gedreht.

Region: Highlands

Loch Arkaig:


Die Brücke, die sich vor dem Wasserfall Eas Chia-aig nahe Loch Arkaig befindet, wurde im Film als die Brücke des Glen Orchy ausgegeben. Rob Roy springt von dieser Brücke in die kalten Fluten unter sich und kann – versteckt in einem angeschwemmten Tierkadaver – seinen Häschern entkommen.

Region: Highlands

Glen Nevis:
Folgende Szenen des Films sind im Glen Nevis entstanden:

. Robert und der Duke of Argyll durchreiten das Tal auf dem Weg zum anstehenden Duell des Schotten mit Archibald Cunnigham.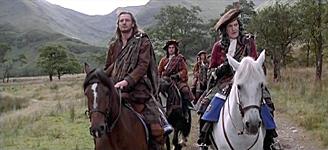 . In mehreren Szenen ist Rob Roys Dorf zu sehen.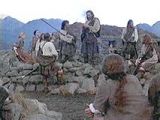 . Mary und Robert machen sie auf den Weg zu einem Picknick und nutzen diesen kleinen Abstecher für eine Tete a tete.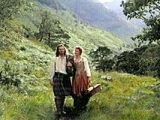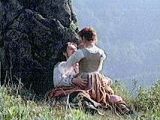 Region: Highlands

Loch Leven:

Die Eröffnungsszene des Films ist am Loch Leven gedreht wurden. Während Musik erklingt, sieht man einige der Darsteller am See umherlaufen.

Region: Highlands


Megginch Castle: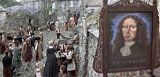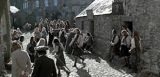 Megginch Castle, welches zwischen Peth und Dundee gelegen ist, wurde für jene Szene genutzt, in der Robert seine Geschäfte tätigt und das sogenannte Public House betritt.

Region: Perth & Kinross
Chrichton Castle: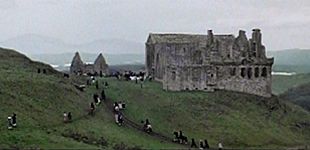 Die Burg taucht immer wieder in diversen Einblendungen während des Films auf.

Region: Midlothian
Von uns besucht am 26.12.2008.
Drummond Castle: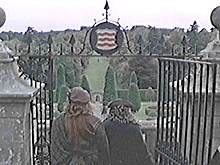 Die Gärten der Burg dienten als Location für Montrose Wohnsitz und sind in der Szene zu sehen, als der Marquis und Robert zum bevorstehenden Duell mit Cunningham reiten.

Region: Perthshire
Rannoch Moor: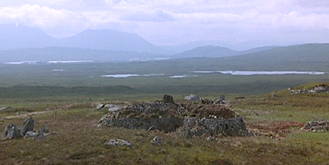 Rannoch Moor bildet den Hintergrund für das abgebrannte Haus von Rob Roy und seiner Familie.

Region: Highlands